The Women's Fund for Scotland supports charities and voluntary organisations working with disadvantaged women and girls. Since 2002, we've given away over £2 million in grants to hundreds of community groups. Throughout Scotland communities have been transformed by the imagination, activities and commitment of women championed by the Women's Fund for Scotland.
The Women's Fund Development Board is made up of volunteers who are interested in the well-being of women in communities across Scotland. The members help raise awareness of the benefits of giving to the Women's Fund and each contribute their well respected expertise.
---
Dr Kate Broughton
Kate has worked in the private sector for Edinburgh-based Wood Mackenzie, which delivers commercial intelligence to the energy, metals and mining sectors. During two ten-year stints with the organisation, Kate was closely involved with the growth of the company, initially as an industry analyst, and latterly running a global operations team. She is a strong problem solver and innovator, with experience of new product development, risk management, digital delivery and data management.
Kate has strong views on equality of opportunity, and has enjoyed mentoring women (and men), encouraging them to have the challenging conversations and take the risks that allow them to grow. Kate was involved with Wood Mackenzie's Women's Network, including as a speaker, and is an Inspiring Women volunteer.
Kate is married with three children. She enjoys the outdoors (she has a PhD in geology), Pilates, travel and creative arts. In 2016, Kate embarked on a new career as an Angel Investor and Non-Executive Director.
---
Caroline Halliday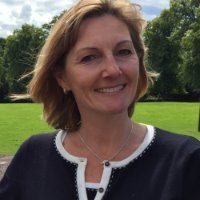 Caroline joined the Development Board for the Women's Fund for Scotland in 2015, bringing 20 years of business experience in the energy and environmental sectors. With an engineering and science background and having two teenage daughters, Caroline is passionate about education and equal opportunities. At present, she is a business angel, a school Governor, a Trustee on a number of charity boards and a Member of The Edinburgh Merchant Company.
---
Kate Richardson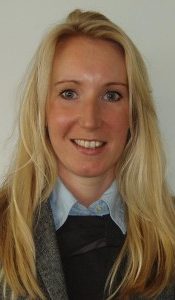 Kate works at the UBS Wealth Management office in Edinburgh, assisting a growing number of sophisticated clients with their personal wealth management requirements. Kate has worked for UBS Wealth Management since 2006 after moving over from UBS Investment bank. Kate holds a First Class Honours Business Management and Psychology degree from Aston Business School and enjoys all outdoor pursuits including; climbing, mountaineering, riding, skiing and also netball.
---
Sue Robertson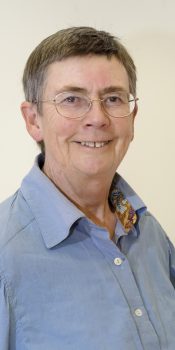 Sue is now retired and was previously the Director of One Parent Families Scotland. Sue has extensive experience of working with other women's organisations, including chairing Engender for many years and having links with feminists in academia and in the third sector, some of whom are donors.
Sue's personal skills include networking and knowledge of issues facing families.
Sue has extensive experience of establishing local and national services for families and of negotiating a variety of funding which gives an awareness of the wider funding environment in which the Women's Fund operates. She has also been involved as a voluntary Board member in a variety of organisations with a local, regional and national remit and is presently chairperson of FirstHand Lothian and a Team Leader at a Trussell Trust Food bank. Through Engender knowledge has been gained of women's issues locally, nationally and internationally. She escapes from meetings by hillwalking and swimming and spending time with her grown up family.
---
Judy Russell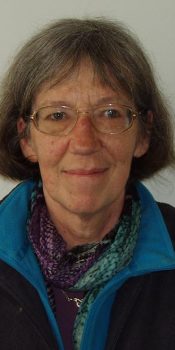 Judy is on the Board of Directors for Wiston Lodge. Trustee for the Pump House Trust and engaged in various philanthropic ventures.
Judy is a member of Schiehallion (Giving Circle) and the Network for Social Change.
Judy has also served on the Steering and Grant making Group for the Women's Fund from 2002, and then on the Foundation General Grants Panel for two years.
---
Don Smith
Details to follow.
---
Gwen Stewart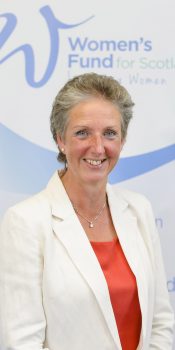 Gwen Stewart joined the Board in March 2015. Gwen is a retired chartered surveyor who worked predominantly in the public sector. She has been involved in local organisations within her own community and has a particular interest in community newspapers, the countryside and rural affairs.
---
Tom Ward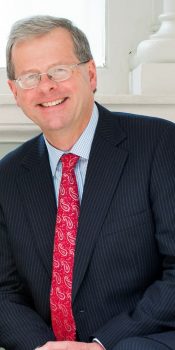 Tom has spent the main part of his business career with Scottish & Newcastle plc, with various roles including finance, brewing and corporate strategy. He has been involved with several charities and voluntary organisations throughout his career and has a number of non-executive appointments in both business and the voluntary sectors.
Tom has a wealth of experience; he was seconded as a volunteer through VSO to work in Papua New Guinea, on business development; he has been the chairman of a mountain rescue team; on the governing body of a university; and now works with Pilotlight, a charity which puts business and professional staff into contact with charities that are looking for support with their own strategic plans.
Tom has been involved with Foundation Scotland for over ten years and joined the Foundation Scotland board in December 2010.
Save
Save
Save
Save
Save