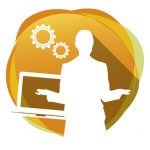 Investment theme: Building skills and confidence
Purpose:
Towards the cost of an International Women's Day event.
Amount awarded: £800
Location: Aberdeen City
Full description
The celebration will be open to the public and so it is hoped to attract more women, members and non members living or working in Aberdeen, to get together for celebrating women's achievements, to support each other, to build new networks and to have fun. The Alliance is also planning to have a video conferencing with one of Aberdeen twin cities eg to exchange information on the group's development and the achievements and how they can learn from each other.