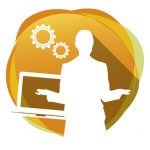 Investment theme: Building skills and confidence
Purpose:
To offer support sessions fo women to address low confidence, issues affecting thier lives and getting back in to training/work.
Amount awarded: £2415
Location: Dumfries and Galloway
Full description
The group hope to run two eight week training courses for women in early 2012. These will take place in Annan and will offer eight individual workshops looking at parenting skills, confidence building etc. Each course will accommodate ten women. The group is also requesting travel costs [poor public transport] and funds to meet the cost of a crèche. Partner agencies, within SHAP, will advertise the opportunity to women already known to them. The courses are being seen as a first step towards re-engagement with education, training and work. At present these kinds of training are not available to women in the area. The activity is sustainable if further funding can be sourced through trusts and foundations or via agencies involved with SHAP.