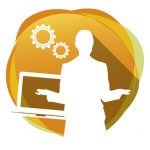 Investment theme: Building skills and confidence
Purpose:
Towards the cost of travel, Breeze Productions (play), therapies, accommodation and venue hire.
Amount awarded: £5000
Location: Argyll and Bute
Full description
The grant is for an awareness raising one women play on domestic abuse to travel around the remote island areas of Argyll and Bute. Statistics show that domestic abuse is a major problem in rural areas with issues such as isolation and stigma compounding the situation. This one woman play was visited by seven hundred people within mainland Argyll. It raised awareness and stimulated referrals. The group would envisage that through organising this event for 6 remote islands in Argyll they will reach 2,000 women at least to raise awareness on domestic abuse. The group will also bring together a women's group which will stimulate interest and increase referrals and also help women and children in their capacity to deal with situations they find themselves in.