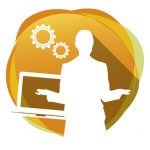 Investment theme: Building skills and confidence
Purpose:
to contribute towards the running costs of the Blue T-Shirts project.
Year of grant: 2016
Amount awarded: £1,600
Location: Dundee
Full description
A grant will enable the Attic to continue to support and develop the Blue T-Shirts, their group of young volunteers. It will cover the cost of refreshments for their weekly meeting (£300), training resources (£150), staff time to provide one to one support (£250) and the costs associated with an away day for the group (£900). The Blue T-Shirts group is made up of young people who have attended the Kids Club. 18 of the group are young women over 12. The young volunteers are supported by the Attic to develop their personal, social and leadership skills. The costings for the project, in general, reflect appropriate expenditure. The cost of the away day appears high but includes staff time to help facilitate activities which is a necessary expense.