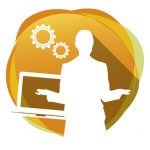 Investment theme: Building skills and confidence
Purpose:
to contribute towards the cost of delivering four sessions of six classes each in Baby's First Foods.
Amount awarded: £2000
Location: Edinburgh
Full description
The grant will help to cover the cost of hiring a sessional worker (£2950), venue hire (£940), administration and flier printing (£350). This will allow the organisation to deliver two groups aimed at new mums and their young babies, Buggy Gym and First Foods. This will involve exercise sessions, designed for mums using a pushchair, to regain their fitness and weaning classes to better inform parents on healthy diet choices for their baby. The groups will help to improve health in families and will reduce isolation amongst new mums. They plan to run four blocks of classes each lasting for 6 weeks and anticipate that 160 mums and babies will benefit in total from the attendance.