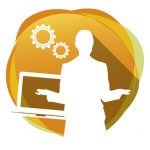 Investment theme: Building skills and confidence, Growing social networks
Purpose:
to contribute towards the cost of running 32 creative sessions and workshop rehearsals over a 10 month period.
Year of grant: 2018
Amount awarded: £5,000
Location: Glasgow
Full description
The grant of £5000 will contribute to overall costs for staffing and teaching (£8000); a digital sound specialist and sound technician (£4000) over a 32 week period to support a group of women from diverse backgrounds to develop, create and perform a theatre performance in which digital sound technology will play a major role. The play will explore issues of identity, culture, survival, domestic violence, addiction and recovery using the personal experiences of the participants who will be women already participating in activities at the Citizens Theatre including those who are homeless, retired, have a disability, are close to someone in prison or have experience of recovery. They anticipate that 53 women will benefit directly from the opportunities.