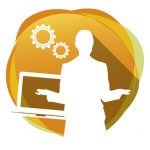 Investment theme: Building skills and confidence
Purpose:
Towards the cost of an International Women's Day Event.
Amount awarded: £550
Location: West Dunbartonshire
Full description
It will be used to support an International Food Market and information event, the costs involved are focused on provision of ethnic food, music, dress and language. The College enjoys a student body which encompasses women from 39 different nationalities. They will focus on inviting the female relatives of the international students o participate in the event. It is known that female relatives of the students find themselves in many cases, because of previous cultural circumstances, marginalised and isolated due to low self esteem, problems arising from literacy levels and in many cases under valued skills.