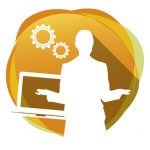 Investment theme: Building skills and confidence
Purpose:
Towards the cost of an International Women's Day event.
Amount awarded: £580
Location: Fife
Full description
They would like to give women who live in a local regeneration area, the experience and opportunity of gaining access to lifelong Learning at a local level. Families on a daily basis are faced with many barriers such as, financial difficulties, lack of childcare provision, transport issues. This event will provide the opportunity for information and support being available under the one roof. Through supporting families within Cottage services they have able to identify that families experience high levels of stress, poor health and lack of life skills which has lead to the three themes.