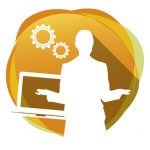 Investment theme: Building skills and confidence
Purpose:
To contribute towards the cost of providing 240 counselling and support sessions to women on a Saturday at the group's office in Falkirk.
Amount awarded: £2000
Location: Falkirk
Full description
The grant will contribute to the cost of extending the women only counselling service to a Saturday morning as well as the current weekday sessions. This has been an increasing request from both the women and volunteer counsellors to meet their needs as very often child care can be a barrier during the week. This will also allow them to reduce the waiting list and target new clients. The majority of women are lone mothers and are trying to come to terms with the change to their life as well as being a parent or are in a relationship impacted by violence, alcohol or substance misuse. The grant will contribute to the cost of the 2 counsellors, supervision costs and additional admin, managerial and office use costs.