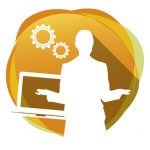 Investment theme: Building skills and confidence
Purpose:
Towards the cost of a sessional worker.
Amount awarded: £3000
Location: Falkirk
Full description
The grant will be used for a sessional worker who gives members coping strategies and support while living with mental health problems. The grant would be used to engage a sessional worker who provides a safe, secure and nurturing environment for the group meetings once a week. Providing support to members to manage their own lives more confidently, interact socially and increases self esteem. A forum where anxiety and depression are shared and understood by others.