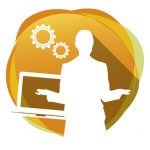 Investment theme: Building skills and confidence
Purpose:
To hold an IWD event.
Amount awarded: £1000
Location: Glasgow City
Full description
To hold an IWD event. The grant will cover the cost of aromatherapy, head massage, entertainment/food, hand painting, threading and sessional workers. Majority of the female members are old and vulnerable and are socially isolated. They are unable to go anywhere to celebrate this important event. Different activities and entertainment will ease their tension they suffer in their lives and it will help to build their confidence. More than 150 people will benefit.