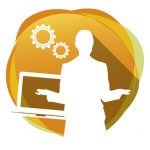 Investment theme: Building skills and confidence
Purpose:
to contribute to costs towards existing asian women's group, allowing asian women to integrate better in Western areas.
Amount awarded: £2000
Location: EDINBURGH
Full description
The application supports the delivery of a weekly support group for 20 Asian women from he community in Leith. It will pay for the cost of a sessional worker for 2.5 hours for 38 weeks (£1026). It will meet the cost of refreshments for the participants (£190) and it will provide a sum to support trips or visits (£200). It will also provide travel expenses to enable 8 women with limited resources to attend the sessions (£912). The group provides opportunities for isolated Asian women to meet together for mutual support. Information and advice will be provided by the group leader and experiences will be shared. The women will also be able to participate in practical and creative activities which will develop skills and promote confidence.