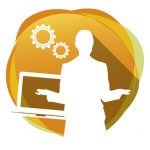 Investment theme: Building skills and confidence
Purpose:
Towards the cost of a project worker, tutors, resources and crèche workers.
Amount awarded: £3722
Location: City of Edinburgh
Full description
The grant will be used to employ a project worker to facilitate the group, to buy in tutors for a range of activities, to buy resources as required and to employ crèche workers. The group will help the women to develop new skills and maximise previous experiences. The programme of activities will encourage women to gain confidence and increase their self esteem. It will also encourage women to engage in lifelong learning opportunities and to play a more participative role in the community. By improving the quality of life of women in the area the whole community will benefit.