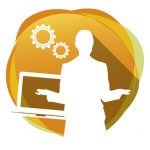 Investment theme: Building skills and confidence
Purpose:
Towards costs associated with attending a seminar on Mental Health including travelling costs and lunch.
Amount awarded: £500
Location: Dundee City
Full description
it will give a better understanding of what depression really is, why it is on the increase, and how to diagnose it. New insights into the dissociate elements of depressive lifestyles, techniques for tackling rigid thinking and negative expectancy and ways to talk to suicidal people.