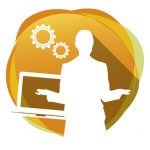 Investment theme: Building skills and confidence
Purpose:
Towards the cost of complementary and alternative therapies.
Amount awarded: £300
Location: Argyll and Bute
Full description
It will teach members to recognise stress, pressure within themselves and plan a coping strategy. This will also include a healthy eating programme and reflexology. Members will be able to take a more active part in their community through empowered self esteem they will also be able to uptake educational classes referred by community education and also allow them to take up volunteering within the clubs and other local charities.