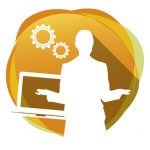 Investment theme: Building skills and confidence
Purpose:
Towards the cost of delivering the employability skills sessions, develop the personal skills programme and promote the placement programme to local employers.
Amount awarded: £4125
Location: Falkirk
Full description
Improved presentation to employers will extend the range of employer contacts and therefore placement and employment opportunities for women attending centre programmes. Increasing understanding of local employment needs will benefit women through focused, directed guidance, delivered through structured employability sessions. Skills development of women within our identified target group increases the communities capacity through being able to access a broader range of opportunities which can lead to personal and local economic benefit.