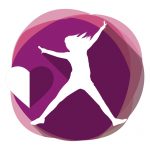 Investment theme: Improving health and well-being
Purpose:
To support the costs of providing an additional exercise class for 30 women.
Amount awarded: £2000
Location: GLASGOW
Full description
The application is to support an additional exercise class for 30 women. Funding will pay for instructor's fees for 18 weeks, (£450), venue hire (£234) and crèche (£1080) for the same period. It will also contribute to the admin and running costs of the group (£236). The development of the additional group is a response to growing demand. The Monday exercise class currently provided has limited capacity because of the size of the available hall. The group has consistently had to turn women away who wished to participate. The availability of an additional class will enhance the organisation's capacity to meet the needs of women in the area for opportunities for healthy exercise and social interaction.