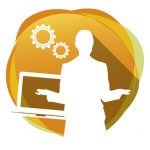 Investment theme: Building skills and confidence
Purpose:
Towards the cost of an International Women's Day event.
Amount awarded: £522.6
Location: Fife
Full description
The group celebrate this day every year with an event but costs this year have spiraled. They will have a day involving 7 speakers on a range of issues - Iran, women's aid, asylum seekers, the Colombian tv movement, women and alcoholism etc. The event is an opportunity for women from all sections of the community to come together. Listen to speakers and to each other and learn about the lives and experiences of each other.