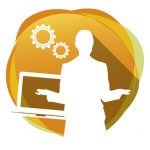 Investment theme: Building skills and confidence
Purpose:
To pay for venue hire, hospitality, speaker's expenses and gifts for a week long programme of events to celebrate the centenary of International Women's Day in 2011.
Amount awarded: £3800
Location: Fife
Full description
The group require funding to provide a range of community activities throughout Fife in celebration of International Women's Day. The group have planned a week of activities highlighting struggles and triumphs of women across the world as 2011 is the centenary year. These include an essay competition with local schools, community artwork and a legislative play which encourages audience participation. There will also be a music night and question time with guest speakers from different fields sharing their experiences and encouraging local women. The group have intentionally planned events with the aim of attracting younger women and raising their aspirations in various fields such as politics, sport and community development. The group hope to make a long term impact on the lives of young women.