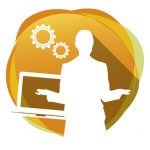 Investment theme: Building skills and confidence
Purpose:
to contribute towards the cost of venue hire, tutor fees and marketing materials.
Year of grant: 2017
Amount awarded: £1,470
Location: Edinburgh
Full description
The grant will contribute to the costs of 2 six week programmes commencing in the spring and autumn of 2017. The costs include venue hire for weekly classes at £360 per term (£720); venue hire for 3 x 2 hour single workshops per term at £20 per hour (£240); venue hire for one showcase event at (£150); specialist tutor fees 3 x 2hour workshops per term at £25 per hour (£300) plus promotion at £30 per programme for posters (£60). Each programme will consist of 5 group classes in each of vocals, drums and guitar/bass and one session addressing DJ and sound engineering skills. There will be 2 performance events, in June and December for the respective spring and autumn graduates. 106 people in total will benefit, 44 participants and 9 volunteers will attend each programme.