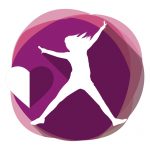 Investment theme: Improving health and well-being
Purpose:
to contribute towards the cost of rent.
Amount awarded: £2000
Location: Glasgow
Full description
The grant will contribute to the rental cost of the property that the GWC runs from. The organisation has small reserves that will cover the remaining cost of the rent. Having the shop front property for one day a week allows the GWC to run their sessions for women, and to attract local women from many different cultures and nationalities. This is important, as many local women do not work and may be isolated in their homes, alone, during the day. GWC allows the women to develop new skills and interests and brings together different cultures that may not otherwise mix enabling them to make new friends. GWC received Awards for All funding from the Big Lottery, which will shortly come to an end. They are currently exploring other funding options, and this grant would allow them to continue, and build on the work already undertaken, whilst they look at options for a sustainable future.