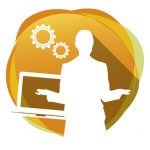 Investment theme: Building skills and confidence
Purpose:
To contribute towards the tutor costs and rent for the project.
Amount awarded: £2520
Location: Glasgow City
Full description
The grant would be used to pay for a sewing tutor (40 weeks @45 per week) £1800 And for 40 weeks of venue rental (40 weeks @ £18 per week) £720 – Total request –2520- The group will raise the additional materials costs (fabric, cutting table, storage boxes) for the project. The sewing project consists of around 12 people per week - mainly local women from Govan. The majority of the women are older (over 65) with a few younger single parents learning to sew. The group takes on community sewing projects ie costumes for local high school drama performances, table covers for local nursery school, Yorkhill Hospital fundraising Ball as well as personal projects.