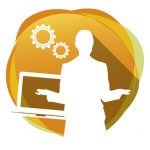 Investment theme: Building skills and confidence
Purpose:
To fund two 8 week programmes of environmental volunteering for girls and women from black, minority ethnic backgrounds to make improvements to local community green spaces.
Amount awarded: £3850
Location: City of Edinburgh
Full description
The working with Difference programme aims to increase the number of young women from BME communities taking part in environmental volunteering in Edinburgh and the Lothians. The Green Team will work in Partnership with Shaheliya (a BME project for young women) and deliver two x eight week programmes of environmental volunteering to 13 people (26 total). The project will take place one day a week in green spaces. The young women will develop their skills and confidence and will be supported to continue to volunteer with the Green Team's volunteering programme that is open to all. Currently there are very few young women who volunteer from BME communities. The impact of the project will be felt by the young people directly in their improved self confidence, self esteem, development of environmental knowledge and skills. There will also be a wider benefit to the community through environmental improvement and engagement of young people in community volunteering. The project will be sustained through its lifetime by the grant and the partnership with external agencies. In the medium term there are targets set for the number of people going on to volunteer in the mainstream groups.