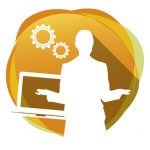 Investment theme: Building skills and confidence
Purpose:
To fund an employability course aimed at black and ethnic minority women focussing on giving participants the means to achieve economic independence either through employment or self employment.
Amount awarded: £3500
Location: City of Edinburgh
Full description
The project is to run an employability programme for members of the BME community, primarily Libyan and Sudanese ladies who often have no family in the country and who are isolated within the community. The course will help the clients to develop better job skills and make them more likely to obtain employment or self employment and reduce the isolation of the clients and help them integrate more fully into the local community. Many of the prospective clients have a good level of education but have limited prospects in the UK because they do not know how to enter the employment market in the UK and this course will address those issues.