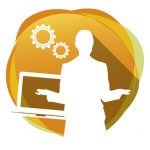 Investment theme: Building skills and confidence
Purpose:
Towards the cost of updating and converting the website into a multilingual site.
Amount awarded: £4523
Location: Glasgow City
Full description
The grant will be used to update and translate their website into a multilingual site to include 5 minority ethnic languages - Hindu, Urdu, Punjabi, Bengali, Cantonese. The availability of their website in various minority languages is essential as it will allow the most vulnerable and hard to reach women and their children (if any) and also young women greater awareness and understanding of their specialised service and afford them the opportunity to access bilingual support and information within a culturally sensitive environment.