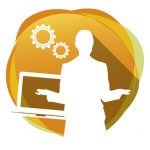 Investment theme: Building skills and confidence
Purpose:
To contribute towards the cost of the 'Women coping with less, cheerfully' International Women's Day event 2010.
Amount awarded: £3900
Location: Highland
Full description
The project proposes to hold a large conference, for women in the Highland area to celebrate International Women's Day. They have secured in kind support from the Workers Educational Association, Merkinch Community Centre and Common Threads Group. The event itself will be multicultural encouraging all communities within the Highlands to participate. The theme for the day will be Women – managing on less, cheerfully. Activities on the day will include healthy cooking from cheap cuts o meat, seasonal vegetables, reusing/recycling clothes, home crafts and generally living mores sustainably.