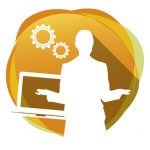 Investment theme: Building skills and confidence
Purpose:
To provide part funding for the organisation's family group.
Amount awarded: £3000
Location: Renfrewshire
Full description
Funding is sought to develop a weekly group that supports parents with children under five who are facing isolation, depression, and difficulties with parenting. The group has a creche- making it accessible to lone parents and those without family support in the area. The grant would enable HomeStart to hold the group twice a week and accommodate a waiting list.