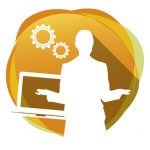 Investment theme: Building skills and confidence
Purpose:
Towards the cost of maintaining an extended support service.
Amount awarded: £5000
Location: Glasgow City
Full description
The grant will be used to empower a group of women who are stigmatised and socially excluded through no fault of their own. Enabling them to access agencies quickly and without further embarrassment and also enable the support group to provide a more effective service. The group will provide a non-judgmental environment where the members can express their feelings and learn from the experiences of others. Support can be adapted to suit the individual needs and the different stages of the women's needs. The introduction of new literature which would be made available at police stations, social work departments and other agencies who are involved in the initial contact with the women. The leaflet would highlight the services and experience HOPE has in this field and signposting information to other relevant agencies. Offering both home visits and escorted visits to outside agonies and support meetings, which ever is preferable.