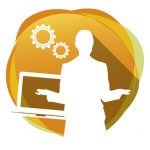 Investment theme: Building skills and confidence
Purpose:
To contribute towards the cost of maintaining the group's work to provide consistency for the women that they work with.
Amount awarded: £5000
Location: Glasgow City
Full description
To provide the costs to support the running costs of the group, to deliver a programme of educational courses, English language classes, office skills, fitness and cooking, 5 days per week in the Sighthill area of Glasgow. 80-100 women who are refugee and asylum seekers will benefit weekly.