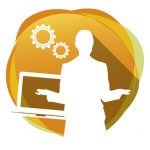 Investment theme: Building skills and confidence
Purpose:
to contribute towards the cost of travel expenses, childcare, materials and running costs.
Amount awarded: £2000
Location: Glasgow
Full description
The grant will contribute to the cost of travel expenses for participants, childcare costs and materials. It will support the organisation's sewing project, providing opportunities for women to learn a new skill and meet together as a group. As well as practical sewing skills, there is an emphasis on communication, team work and building confidence and self esteem. Members will be supported to develop their English language skills. The project takes place twice weekly is aimed at women who have experienced trauma and violence. They are directed to other support services and provide with information and support to access other activities to reduce isolation and support integration. Participants will be encouraged to share their experiences and knowledge to support each other. Between 30 and 40 women will benefit from this grant.
[ssba_hide]