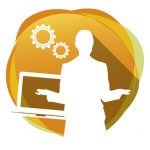 Investment theme: Building skills and confidence
Purpose:
Towards the cost of an International Women's Day Event.
Amount awarded: £730
Location: Highland
Full description
Holding a celebration for International Women's Day for women and girls from South Lochaber (a rural area of 5 villages including previous SIP area) will give the women and girls a rare opportunity to meet together and to think about and celebrate all that's good about being a women. They will include photo history boards to illustrate the position of women in society throughout the ages, and there will be scribble boards to gather views of women today. If there is enough interest, a group may be formed to increase women's sense of agency within their community.