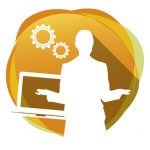 Investment theme: Building skills and confidence
Purpose:
Towards the cost of a ten week learning programme which will provide opportunities in design, pattern cutting, costume making and event management. It will culminate in a community event to celebrate black history and promote intergration.
Amount awarded: £2300
Location: Glasgow City
Full description
The aims of the project are to provide practical skills and learning throught the ten week programme for women from six communty groups. There will be a communtiy event to promote integration and celebrate black history, which will include performances by refugee and indigenous community groups and will culminate in a showcasing of costumes produced in the programme.