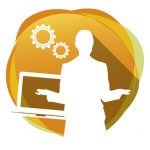 Investment theme: Building skills and confidence
Purpose:
To cover the cost of organising an event to mark the celebration of International Women's Day 2011.
Amount awarded: £1475
Location: City of Edinburgh
Full description
This application will support an International Women's Day event planned for March 2011. This will be a one day event which will be held in the local church hall the format will include an inspirational female speaker from the Asian community which will highlight their achievements and encourage Asian women to celebrate their own personal achievements. The day will also include activities such as aromatherapy, reflexology, massage, there will be a buffet available and it is expected 60-70 local women will attend. The event will be promoted amongst the Milan group, other Asian groups, local older peoples groups and the wider community.