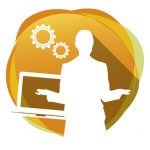 Investment theme: Building skills and confidence
Purpose:
Towards the cost of healthy eating programme.
Amount awarded: £580
Location: City of Edinburgh
Full description
This grant will be used to benefit the frail elderly and housebound Bangladeshi women, this will give them a chance to come out and meet others; to learn the techniques of complimentary therapy, so that they can help themselves manage their own pain; to make them aware of healthy diet through professional dietitian, to teach them the importance of maintaining a healthy diet also being in introductory gentle exercise, which will give them better quality of life in future. The information provided will be provided in their own language, the transport will be provided to and from the venue.