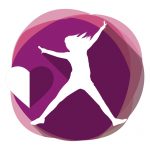 Investment theme: Improving health and well-being
Purpose:
to contribute towards the core costs of wages for an Events Project.
Amount awarded: £1098
Location: Paisley
Full description
The grant will support the organisation's participation in 3 community events to promote their services and encourage families to contact them. Funding will pay for the staff costs of a worker to prepare for and attend the events (£810) and the cost of a second worker to attend the events (£648). Previous participation in community events has resulted in an average of 12 new contacts from women. Consequently the grant is likely to benefit 36 women. Community events have been a significant component of MCAS's outreach strategy. They enable them to provide information about their services in a public non stigmatised setting. 2 workers in attendance at the stall is best practice. However, the second staff member will not contribute to the preparatory work. Consequently the second staff member will be required for 24 not 54 hours.