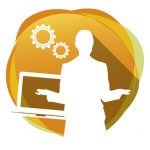 Investment theme: Building skills and confidence
Purpose:
To contribute towards the cost of a community theatre production exploring issues around poverty and domestic violence.
Amount awarded: £5000
Location: Glasgow City
Full description
The grant is to support the development costs and presentation of a community led theatrical performance investigating and highlighting issues of poverty and domestic abuse. The funds will cover the fees of the director and writer to present 8 weeks of community workshops with four/five issue based women's groups. This will culminate in a performance at a major city centre venue The Arches Theatre. The venue and other associated costs such as marketing are being provided as in-kind contribution. This award, along with confirmed support from GCC & Awards for All will support fees and other technical costs.