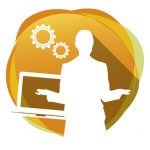 Investment theme: Building skills and confidence
Purpose:
to contribute towards the cost of delivering a play and workshops and dealing with issues for women voting.
Amount awarded: £2000
Location: GLASGOW
Full description
This application is towards the cost of producing "Her Voice – Women's Vote", a series of women-only events across the city, performing a Forum Play and delivering workshops that explore and try to overcome the real and perceived barriers preventing women from voting. The events will be free and are focused on empowering as many women as possible to use their vote at the referendum in September. Total project cost is £2,500 which would cover volunteer travel costs (£200); children's entertainment/crèche (£400); venue hire for workshops (12 x £50 = £600) and main events hire (3 x £150 = £450); publicity design, print and distribution (£600) and catering for participants (£250). The organisation has already identified £500 which they would use to pay for the catering, the travel contributions and towards the workshop venue hire. Around 400 women are expected to benefit.