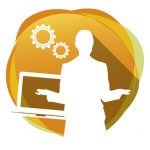 Investment theme: Building skills and confidence
Purpose:
Towards the cost of funding trainees who are not eligible for funding through our partners Edinburgh's Telford College and we therefore cannot offer a place on our course.
Amount awarded: £1100
Location: City of Edinburgh
Full description
Each year we are funded £1050 increasing to (£1100 for 2005 - 2006 programme) per trainee (up to 24 trainees) by our Partners Edinburgh's Telford College. Because of the college's 3 year rule - a student must be a resident in the UK for at least three years before being eligible for a funded course. This means that we cannot offer places to women form countries outside the European Economic Area that do not meet this criteria and therefore members of our local community are missing the opportunity of attending our unique training course. Many of these women come from cultures where women only training would be preferred and it is a shame that they are missing out on the benefits of meeting other women and integrating into our community. The women excluded by our current funding situation are often of BME backgrounds.