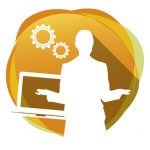 Investment theme: Building skills and confidence
Purpose:
Towards the cost of gardening equipment.
Amount awarded: £1000
Location: Glasgow City
Full description
The project is working in partnership with SAMH and the horticultural college to develop the skills of women volunteers. Some of these women are involved with the college and they wish to transfer their learning through the development of a local environment project that can be enjoyed by the wider community. Once preparatory work is completed there will be be opportunity for all service users and their children to be involved. The aim is to work towards an open day, invite the community and the elected members plus promote the value of volunteering.