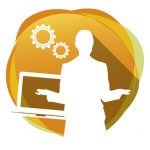 Investment theme: Building skills and confidence
Purpose:
To fund additional creche and childcare provision to enable the group to employ sessional staff so that more women can access learning programmes and parenting classes.
Amount awarded: £3000
Location: Glasgow City
Full description
This would enable women with children under 5 years old to attend a range of sessions offered by the Women's Centre. It would also encourage women with difficult or no childcare arrangements to meet up together and be supported by the centre.