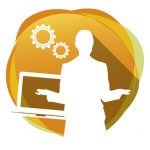 Investment theme: Building skills and confidence
Purpose:
To contribute towards the cost of delivering 3 events to develop community based support for women who have or are experiencing post-natal illness.
Amount awarded: £2496
Location: Glasgow City
Full description
In response to anecodotal evidence about a lack of support & services for women with postnatal illnesses, Outside the Box Development Support (OBDS) plan to work with groups of women in Dundee, Glasgow and West Dunbartonshire to further identify their needs. A grant of £4896 will cover the staffing, venue, crèche, publicity and catering costs to run three local events in late summer 2010 (dates to be specified) in the three areas to bring the women together with health and social service professionals to present findings about their needs and develop community based peer support groups. OBDS will then provide further capacity building development support to these groups.