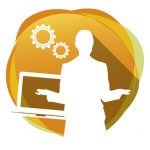 Investment theme: Building skills and confidence
Purpose:
To provide training and tutors for vulnerable women in the area in a safe environment.
Amount awarded: £700
Location: Midlothian
Full description
Towards the cost of training/tutors, equipment for relaxation, hiring projector and providing tea and coffee. Facilitators will be encouraged to widen their knowledge base through CPD and guest speakers will be invited to share their knowledge and experience.