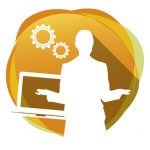 Investment theme: Building skills and confidence
Purpose:
Towards the cost of tutor fees and childcare.
Amount awarded: £1000
Location: Glasgow City
Full description
To run women's personal safety workshop series of 10 of 2 hours each. The workshops will promote increased self esteem and confidence for service users who live in an area affected by disadvantage and poverty. Violence is a constant feature of their and their children's lives either directly or within their community. Participants will feel less fearful, safer and more knowledgeable in relation to their personal safety.