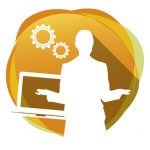 Investment theme: Building skills and confidence
Purpose:
Towards the cost of networking events, training and purchase of materials for community office.
Amount awarded: £3000
Location: Argyll and Bute
Full description
They will provide the opportunity for business women and other interested parties to hear relevant speakers to improve their business skills and opportunities to network. They are also providing local training as identified by their Run Café networking and focus groups. The office will allow people to access business resources, internet, computer and training within the village via link up to Argyll college.