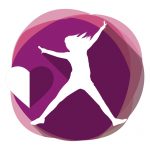 Investment theme: Improving health and well-being
Purpose:
to contribute towards the cost of providing free gym access to disadvantaged women.
Amount awarded: £2000
Location: Edinburgh
Full description
This application is towards the cost of free gym memberships and life coaching for women who would not normally be able to afford gym membership or who lack the confidence to use Council facilities. It is anticipated that this will include victims of sexual and domestic assault, those with poor mental health and women with alcohol/drug issues as well as people on low incomes or benefits. The programmes available will allow the women to gain confidence through exercise, have access to life coaches and counsellors and improve their physical and mental well-being. The cost being requested would fund 20 free gym memberships (£75 for three months); Personal Training sessions and life coaching/counselling. The PTs all have nutrition as well as fitness qualifications and a holistic, person-centred approach to health will be offered.