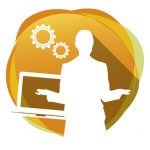 Investment theme: Building skills and confidence
Purpose:
Towards the cost of an International Women's Day Event.
Amount awarded: £500
Location: City of Edinburgh
Full description
The group encourages and supports all BME women and girls to look after their mental wellbeing through a holistic range of services (counselling, befriending, complementary therapies, group work, advocacy and support). They involve clients and enable their self actualisation process to reduce the stigma, shame and isolation associated with mental health problems, compounded by discriminatory barriers of race and culture. In learning to feel good about themselves, to find suitable ways to care for their mental wellbeing, these positive outcomes further impact on their families and communities.