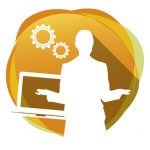 Investment theme: Building skills and confidence
Purpose:
To enable the group to renovate and upgrade two counselling rooms.
Amount awarded: £4803
Location: Shetland Islands
Full description
SWA currently has three counselling rooms and two of those rooms are deemed unsuitable for the work they carry out. The walls are damp and the lighting very poor. The organisation needs to undertake a number of remedial works to treat the damp and then purchase some carpeting and furnishings. Work includes stripping back the walls, inserting damp proofing material and then replacing plasterboard, flooring and repainting. Furniture and equipment consists of seating and tables, books/toys, CD player, desks, soft furnishings and TV/DVD. This would make the rooms more pleasant for clients and staff and ensure the organisation's premises are fit for purpose.