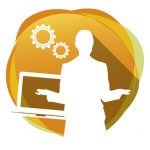 Investment theme: Building skills and confidence
Purpose:
To cover the costs of 12 months rent, insurance and electricity.
Amount awarded: £4990
Location: Glasgow City
Full description
The grant would cover the costs of the organisation's premises, electricity, equipment insurance and print costs for one year. The premises that the organisation rents (on Dumbarton Road) is used for the drop-in centre and for the IT and needlework classes that are offered twice a week. Currently the costs associated with the running of these premises are being sources on a month by month basis making long term planning difficult. The classes are of great value to the women who participate as, in addition to providing them with skills which improve their chances of becoming economically independent, they challenge the isolation which many of the women may otherwise face. They improve self-confidence and offer a lifestyle alternative to one which is dominated by alcohol or drugs. The insurance costs included in this project are a requirement of a grant awarded by Awards for All to purchase the sewing equipment necessary for the classes. All of these costs are vital to the provision of the organisation's core services.