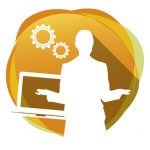 Investment theme: Building skills and confidence
Purpose:
To contribute to running costs of a weekend drop-in service.
Amount awarded: £2000
Location: Glasgow
Full description
The application is to support Time and Space's self harm support group. Funding will pay for staff support for 50 weekly sessions (£1500), travel cost of volunteers (£200), supply of dressings (£150) and contribution to workshop materials (£150). The workshops will offer women who self harm opportunities to develop their skills in a safe supportive environment. They provide access to a social network through which they can gain confidence and resilience. Self harm is often hidden from family and friends because of the stigma associated with it. Consequently it often leads to isolation. Women who experience it frequently cut themselves off from their family and community social networks. The workshops will help women to address the issues they face, build their confidence and enhance their capacity for social interaction.